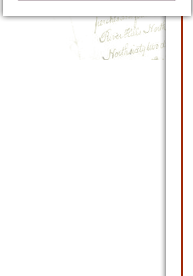 GYTIS BERNARDAS PADEGIMAS
Theatre director, teacher, lecturer, actor
[Work and personality] [Curriculum Vitae]
THE BASICS
The work and personality of Gytis Padegimas harmoniously combine both practical and theoretical aspects. On the one hand, he is a prominent director, actor, theatre scholar and teacher, while on the other, he is a leader, organizer and a social activist. Even though Gytis is one of the most Western-minded directors in Lithuania, a trail-blazer of sorts, who was the first to stage productions in foreign theatres and to cooperate with arts people from other countries, he has always worked closely with Lithuanian dramatists and was a devoted campaigner for Lithunia's liberation from the Soviet rule.
Gytis Padegimas has directed 115 productions in Lithuanian and foreign theatres and TV, 40 of which were based on original Lithuanian plays (if we include in the number the first Lithuanian production of Oscar Milosz's "Mephiboseth", see pics and vds). He has also launched and advanced careers of quite a few presently famous arts people in our country – set designers, composers, and actors.
Gytis-the-director has a unique ability to reveal the full potential of his actors . To a great extent he owes this skill to his long-standing commitment to the creative method of Michael Chekhov, which helps him to "lay out" mise-en-scenes of thoughts and feelings. His productions have brought into being a string of fabulous, exceptional "roles of a lifetime," created by actors of very different personalities.
Also, productions staged by Gytis Padegimas usually become box-office hits . One of his latest accomplishments, the musical "Battue of Fire," written by popular Lithuanian composer Giedrius Kuprevičius some 25 years ago, has drawn enough crowds to over-fill the hall to 120% of its capacity, according to expert statistics (see pics and vids).
HIS STYLE OF LEADERSHIP
Gytis Padegimas is a natural-born leader.During his termas the Head of the Điauliai Drama Theatre, he organized a yet-unsurpassed Lithuanian drama festival"Atgaiva", which combined validation of the formerly suppressed national culture with discussions on social-political prospects of Lithuanian independence. He likewise fathered the first joint Lithuanian-Dutch theatre project – the production of a play with a symbolic title "Building Bridges," which was specially comissioned for the occasion – andhe was the first director from Lithuania to work at the Elisabethbühne Theatre (later renamed Schauspielhaus Salzburg)in Salzburg, Austria, where he staged Albert Camus's "Caligula" (see poster pic and vid) and Federico Garcia Lorca's "Yerma".
Subsequently, as the Head of the Kaunas State Academic Drama Theatre, Gytis Padegimas initiated and conducted a seminar-workshop on Michael Chekhov's creative method called "Michael Chekhov and Russian-Lithuanian Cultural Ties in the First Half of the Twentieth Century" (see pics). He also was the first in Lithuania to sign an international theatrical cooperation agreement – with the Rogaland Theatre located in Stavanger, Norway, where he staged a remarkable adaptation of Fyodor Dostoevsky's "Crime and Punishment" (see pics and vids). He also carried out the first Japanese-Lithuanian theatre project which resulted in a joint production named "Japanese Nights" and evolved into further cooperation, which in turn brought Noh and Butoh theatres to Lithuania.
During the same period, Gytis Padegimas initiated and organized the festival of ambience theatre "Under the Theatre Courtyard Sky," taking advantage of the smaller stages and the unique courtyard space, where in the open-air environment he creatively staged composer Anton Yasenka and playwright Lesia Ukrainka's musical fairytale "The Forest Song" (see pics and vids). Under his leadership, the six smaller stages of the Kaunas Drama Theatre were kept actively busy along with the main stage, and all the company actors were constantly employed in productions. Also, he was the leader of the Higher School of Acting Art at the theatre and ran it from 1995 through 1998 .
At a theoretical-practical conference "Theatre in Transition," which was held in Prague in 1996 and focused mainly on researching changes in the Central and East European theatre, Gytis Padegimas's theatre model was acknowledged to be the most promising and suitable one for gradual theatrical reform and transition to a new system in terms of ticket sales, level of actors' employment, and balanced repertoire.
HIS CHOICE OF PLAYS
As a director, Gytis Padegimas is very attentive to dramatists . He delves deeply into their material and carefully analyses it. Gytis is not one of those directors who would rather sacrifice text for spectacle, yet at the same time his creative ideas tend to be quite visual and original in terms of form.
The most essential trait of Gytis Padegimas's work is his quest for a humanist conception, to which he gives his full attention even then, when it is rather hard to see. His need for ideals has an almost missionary quality to it – he feels an inmost duty to uplift the human spirit and to direct it to the search for something positive. Perhaps this is why Gytis tends to choose those dramatists, who reveal the depths of the human nature, who make one think and suffer together with their characters, looking for ways of spiritual redemption.
Despite his encyclopaedic education and refined taste in literature, Gytis does not restrict himself to the classics . He is well-versed in modern drama, and is fully aware of its advantages and its potential. The list of his favourite writers includes not only the likes of August Strindberg (whose "Miss Julie", "Creditors" and "The Ghost Sonata" he has staged) and Thornton Wilder (whose "Our Town", "The Long Christmas Dinner", "The Skin of Our Teeth" and "Pullman Car Hiawatha" were likewise directed by him), but also modern playwrights, such as Brian Friel ("Dancing at Lughnasa"), Martin McDonagh ("The Beauty Queen of Leenane") and Terrence McNally ("Master Class").
HIS CONTROL OF STAGE SPACE
One of the most important qualities of Gytis Padegimas's directing style is his remarkable awareness of stage space. A renowned pioneer in mastering small-stage and non-traditional spaces, he has set up the first chamber theatre in Lithuania, where an untraditional production was staged by him in a café, on its terrace and between its tables (Judita Vaičiűnaitë's "Cassandra", 1985).
Gytis Padegimas always knows how to take creative advantage of a given space, and to make it work for his, the director's, concept and idea. Space in his productions is performative – the fabric of performance vividly expresses either its vast openness, or, on the contrary, its confines, parameters, dimensions, layers, elevations, lowerings, approaches, and so on. Therefore, arrangements of his productions and the ways his actors express themselves mostly conform to space. In this respect Gytis Padegimas demonstrates a perfect musical ear, which detects even the finest tones and half-tones. It could be best observed in his production of Thornton Wilder's "The Long Christmas Dinner," set up on a small stage, just a few steps away from the viewers (see pics and vids). The production survived for more than a decade and still is one of the most popular performances at the Kaunas State Drama Theatre. It displayed such suggestive power and subtlety of genuine acting that it was called a "true miracle of theatrical art." Other good examples of Gytis Padegimas's ability to subject space to his creative ideas are his ambience theatre productions: Anton Yasenka and Lesia Ukrainka's musical fairytale "The Forest Song," the performance/live-image "Poet's Garden" (see pics) enacted on the grounds of the Maironis Museum of Literature, and Thomas Mann's "Great Joke" (see pics) performed on Uođvës Hill in Nida during the Thomas Mann Festival.
WHAT MAKES HIS DIRECTING SPECIAL
Productions staged by Gytis Padegimas call for a certain sharpness of vision and tuning in; they are sensitive reflections of the flow of time and its transmutations. His subtle insight into the depths of the human soul and his shifting moods are often conveyed by expressive, even erotic plasticity, which is enhanced by his eye for detail, nuances of light and musical overtones.
All this was quite evident in some of his top achievements , just to name a few: the double production of August Strindberg's "Creditors" (see pics and vids), which featured two distinct interpretations of the play presented by two different casts – the senior and the junior ones; in the renowned one-man performance of Nikolai Gogol's "The Madman's Diary," starring Valentinas Masalskis; and the teleplay based on Leonhard Frank's "Karl and Anna" (see pics and vids).
Nothing is accidental in Gytis's productions; there are no contrived stage effects, and everything conforms to intrinsic logic and profound connections. This makes his viewers forget what they are, tune in, drift away from everyday mundanity, and thus, at least for a while, make peace with their inner selves and the world outside. Perhaps this is why Thornton Wilder's "Our Town," staged by Gytis Padegimas at the Kaunas State Drama Theatre in 1982 (with Gytis playing the role of Director), was seen by several generations of theatregoers, and to this day remains one of the great achievements and legends of Lithuanian theatre (see pics and vids).
HIS WORK WITH ACTORS
Gytis Padegimas has an unique talent for disclosing the full potential of his actors. He derives this ability from his intuition and his reliance on Michael Chekhov's creative method. It is one of those theatre miracles which do not easily lend themselves to analysis. If we take into account the fact that Gytis does not usually work with the same actors, we may only wonder how he can achieve such results. Nina Drobysheva, an experienced Russian theatre and film star, who played the part of Empress Maria Fyodorovna in Vladimir Malyagin's "The Justice of Humanity," staged by Gytis at the Russian-Danish Dialog Theatre in Copenhagen (see pics and vids), once remarked, that he was extremely good at sensing actor's merits and drawbacks, and knew well how to make use of both.
Needless to say, much credit should be given to the thorough analysis of drama material, which Gytis usually presents to his actors along with the cultural and psychological background of a play. Lithuanian actress Nijolë Narmontaitë, who brilliantly played the role of Maria Callas in Gytis's production of Terrence McNally's "Master Class" (see pics and vids), and who fascinated Professor Richard Demarco, one of the organizers of the Edinburgh Theatre Festival, during his visit to Lithuania, says that the director helped her realize the underlying meaning of every line in the text. Viktoras Valađinas, yet another Lithuanian actor with extensive experience, once mentioned that Gytis Padegimas always gives a very precise blueprint of a future role – so that only minor adjustments remain.
Many actors, who have played their "roles of a lifetime" in Gytis's productions, claim they did not know how it happened – everything seemed to take place by itself, without any special effort on their part, as though the director took them by the hand and led them to the final destination. This was also mentioned by Fausta Laurinaitytë, actress at the Điauliai Drama Theatre, who played the legendary role of Julija Ţemaitë in Vidmantë Jasukaitytë's "Ţemaitë," and by Inesa Paliulytë, who played Svetka Zaichik, the Natural Blonde in Markas Zingeris's "Around the Fountain, or the Little Paris" at the Kaunas State Academic Drama Theatre (see pics and vids), and Regina Đaltenytë, who won the Best Actress Award for her role of Mag Folan (see pics and vids) in Martin McDonagh's "The Beauty Queen of Leenane," as well as by many others. Perhaps other actors who will work with Gytis Padegimas in the future can solve this mystery, or maybe it should stay the way it is – a mystery?
Elvyra Markevičiűtë, theatre critic. Translated by Aivaras Mockus.