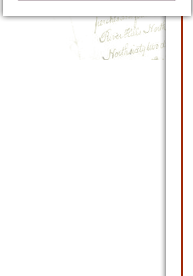 August Strindberg "CREDITORS", 1981;

Thornton Wilder "OUR TOWN", 1982;
Leonhard Frank "KARL AND ANNA, at the Lithuanian National TV, 1982;

Nikolai Gogol "THE MADMAN'S DIARY", 1986;

Vidmantė Jasukaitytė "ZEMAITE", 1986;

Thornton Wilder "LONG CHRISTMAS DINNER" 1986

Oscar Milosz "MEPHIBOSETH", 1991;

William Shakespeare "LOVE'S LABOURS LOST" , 1995;

Markas Zingeris "AROUND THE FOUNTAIN, OR LITTLE PARIS" , 1996;
Fiodor Dostoevsky "CRIME AND PUNISHMENT" , 1997;

Lesia Ukrainka "THE FOREST SONG", 1998;

Terrence McNally "MASTER CLASS", 2000;

Vladimir Maliagin "THE JUSTICE OF HUMANITY" 2003.
Giedrius Kuprevicius, Leonidas Jacinevicius, Saulius Saltenis "BATTUE OF FIRE" , 2004



Marina Carr "MEI", 2008

"Battue of Fire", 2008

August Strindberg "Easter", 2009

Claude Debussy, Maurice Maeterlinck "Pelleas et Melisande", 2009

Gytis Padegimas. "JAH". Kaunas State Drama Theatre, 2011

https://dramosteatras.lt/lt/teatro-uzkulisiai/teatras-onl1ne-rezisieriaus-gycio-padegimo-rezisuotas-spektaklis-jah/

"PUBLIC (UN) SCIENTIFIC CONFERENCE IN MAIRONIS GARDEN", 2011

Tennessee Williams "THE NIGHT OF IGUANA", 2011

Brian Friel "WONDERFUL TENNESSEE", 2012

Moments from Gytis Padegimas Jubilee at Kaunas State Drama Theatre. 18.02.2012

Richard Everett "DEMONS", 2012


Caryl Churchil "TOP GIRLS", 2013

Rehearsals on homestead at Yushkonys,

Sigurdur Palsson "OFFSIDE", 2013

Giedrius Kuprevičius, Saulius Šaltenis, Leonidas Jacinevičius "BATTUE OF FIRE", 2014

Graduates of Klaipeda University Faculty of Arts Directing Department in Berlin on the occasion of the graduation and in their course leader's Gytis Padegimas homestead in Juškonys, where traditionally meet every year.

The 19th International Strindberg Conference STRINDBERG ACROSS BORDERS, June 5-7, 2014, Rome

"QUEEN LOUISE". Klaipėda State Drama Theatre, 12.04.2015

"STONES IN HIS POCKETS". Kaunas Chamber Theatre, 02.19.2016, 20, 21.

Educational books by Gytis Padegimas : "Teaching of Michael Chekhov's creative method" and "The History of Directing" (2016, issued by Klaipeda University).

Thornton Wilder "RIVERS UNDER THE EARTH". Kaunas Chamber Theatre, 03.12.2016.


Gytis Padegimas "ALKSNIŠKĖS". Kaunas Chamber Theatre, 02.16.2017.

The 20th International Strindberg Conference STRINDBERG AND THE WESTERN CANON, June 1-4, 2017, Krakow.

Giedrius Kuprevičius (composer), Herkus Kunčius (libretto). Theses opera "LUTHER'S DOORS". Lithuanian Russian Drama Theatre (Vilnius), 21.11.217, National Kaunas Drama Theatre, 12.12.2017. Photos Dmitrijus Matvejevas.

Brian Friel "PHILADELPHIA, HERE I COME. Alytus City Theatre, 12.10.2017. Photos Povilas Jaras.

Adam Rapp "NOCTURNE". Kaunas Chamber Theatre, 16-18.03.2018 (at the Kaunas Central Bookstore), 23.03.2018 (at the Kaunas County Public Library). In the photos of Dmitrijus Matvejevas and Donatas Stankevičius - starring actor Dovydas Stončius and stage director Gytis Padegimas.

Algirdas Landsbergis "THE WIND IN THE WILLOWS". Stage director - Gytis Padegimas, set and costume designer - Birutė Ukrinaitė, composer - Raimundas Martinkėnas, choreographer - Indrė Puišytė. National Kaunas Drama Theater, Long Hall, 07,09,23.12.2018.

Opera "THE EXCURSION TO TILSIT" by Eduardas Balsys (based on a story by Hermann Sudermann). Stage director Gytis Padegimas, set designer Birutė Ukrinaitė, choreographer Edita Stundytė, video projection artist Linartas Urniežis, conductor Tomas Ambrozaitis. The musical material of the opera was edited by Eduardas Balsys' pupil, composer Giedrius Kuprevičius. Klaipėda State Musical Theatre (at Klaipėda Fishermen's Culture House). 22, 24.11.2019.

Gytis Padegimas "TRAILBLAZERS". A comic drama dedicated to the century of Lithuanian theatre. National Kaunas Drama Theatre, Grand Stage, 21.08.2020.
Foto - Donatas Stankevičius

Antonín Dvorak. Opera "RUSALKA" (meaning The Water Nymph). Klaipėda State Musical Theatre (at the Klaipėda Fishermen's Culture Palace), 25, 26, 27.02.2022
https://www.lrt.lt/mediateka/irasas/2000225710/antonin-dvorak-opera-undine
Foto - Olesia Kabanova

Herkus Kunčius, Jievaras Jasinskis. Musical mystery "TRACKING THE SUDUVIANS" (dedicated to the 600th anniversary of the signing the Melnas Peace and the celebration of the year of Suduva). The stadium of the gymnasium Rygiškiu Jonas in Marijampolė, 18.09.2022.
https://www.lrt.lt/mediateka/irasas/2000246346/teatralizuota-misterija-suduviu-pedsakais
Foto - Žydrūnas Budzinauskas


August Strindberg "CRIMES AND CRIMES". Naisiai Summer Theatre, 3,4.11.2022 (at the Šiauliai State Drama Theatre).

Celebrating International Theater Day 2023, stage director Gytis Padegimas was awarded the Golden Cross of the Stage for Lifetime Achievement. The wording "For the connection of history and the present in creative and pedagogical activities" successfully frames not only the 70th anniversary mentioned last year, but also the upcoming 50th anniversary of creative activity. The premiere of his first performance - the musical based on Astrid Lindgren (adapted for the stage by Mikk Mikiver) "Karlson is joking again" took place at the Kaunas Drama Theater in November 4, 1973 (set designer Vitalijus Mazūras, composer Arne Oit).
All rights are reserved. Unauthorised copying, public performance without author or www.padegimas.com are prohibited.