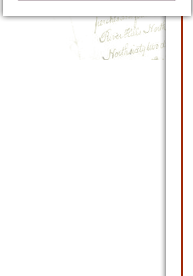 August Strindberg "CREDITORS", 1981;

Thornton Wilder "OUR TOWN", 1982;
Leonhard Frank "KARL AND ANNA, at the Lithuanian National TV, 1982;

Nikolai Gogol "THE MADMAN'S DIARY", 1986;

Vidmantë Jasukaitytë "ZEMAITE", 1986;

Thornton Wilder "LONG CHRISTMAS DINNER" 1986

Oscar Milosz "MEPHIBOSETH", 1991;

William Shakespeare "LOVE'S LABOURS LOST" , 1995;

Markas Zingeris "AROUND THE FOUNTAIN, OR LITTLE PARIS" , 1996;
Fiodor Dostoevsky "CRIME AND PUNISHMENT" , 1997;

Lesia Ukrainka "THE FOREST SONG", 1998;

Terrence McNally "MASTER CLASS", 2000;

Vladimir Maliagin "THE JUSTICE OF HUMANITY" 2003.
Giedrius Kuprevicius, Leonidas Jacinevicius, Saulius Saltenis "BATTUE OF FIRE" , 2004



Marina Carr "MEI", 2008

"Battue of Fire", 2008

August Strindberg "Easter", 2009

Claude Debussy, Maurice Maeterlinck "Pelleas et Melisande", 2009

Gytis Padegimas. "JAH". Kaunas State Drama Theatre, 2011

"PUBLIC (UN) SCIENTIFIC CONFERENCE IN MAIRONIS GARDEN", 2011

Tennessee Williams "THE NIGHT OF IGUANA", 2011

Brian Friel "WONDERFUL TENNESSEE", 2012

Moments from Gytis Padegimas Jubilee at Kaunas State Drama Theatre. 18.02.2012

Richard Everett "DEMONS", 2012


Caryl Churchil "TOP GIRLS", 2013

Rehearsals on homestead at Yushkonys,

Sigurdur Palsson "OFFSIDE", 2013

Giedrius Kuprevičius, Saulius Šaltenis, Leonidas Jacinevičius "BATTUE OF FIRE", 2014

Graduates of Klaipeda University Faculty of Arts Directing Department in Berlin on the occasion of the graduation and in their course leader's Gytis Padegimas homestead in Juškonys, where traditionally meet every year.

The 19th International Strindberg Conference STRINDBERG ACROSS BORDERS, June 5-7, 2014, Rome

"QUEEN LOUISE". Klaipëda State Drama Theatre, 12.04.2015

"STONES IN HIS POCKETS". Kaunas Chamber Theatre, 02.19.2016, 20, 21.

Educational books by Gytis Padegimas : "Teaching of Michael Chekhov's creative method" and "The History of Directing" (2016, issued by Klaipeda University).

Thornton Wilder "RIVERS UNDER THE EARTH". Kaunas Chamber Theatre, 03.12.2016.


Gytis Padegimas "ALKSNIŠKËS". Kaunas Chamber Theatre, 02.16.2017.
All rights are reserved. Unauthorised copying, public performance without author or www.padegimas.com are prohibited.